California Labor Law Advisors
Scot Candell and Associates is your trusted source for expert guidance in navigating California's intricate labor laws. We are dedicated to equipping employers with the knowledge and tools needed to comply with labor laws while also offering robust legal representation when labor law issues arise.
Our Commitment to Employers:
At Scot Candell and Associates, we understand the challenges faced by businesses in California when it comes to labor law compliance and disputes. We are committed to assisting employers from all industries with our deep expertise in California labor law.
Labor Law Compliance Training:
Preventing labor law violations begins with understanding the rules and regulations. Our customized training programs empower your team with the knowledge and skills needed to navigate the complexities of California labor laws effectively.
We provide in-depth audits of your employment practices and policies to identify and rectify potential compliance gaps. Our audits are a proactive step toward avoiding legal pitfalls and ensuring a harmonious workplace.
Employee Handbook and Policy Development:
Crafting clear, up-to-date, and legally compliant workplace policies is crucial. Our team can help you develop comprehensive employee handbooks and policies that align with California labor laws, minimizing your legal exposure.
Representation in Labor Law Disputes:
When your business faces labor law-related legal disputes, our seasoned attorneys are here to provide you with vigorous representation. We handle cases such as wage and hour disputes, discrimination claims, wrongful termination, and more, ensuring your rights and interests are protected.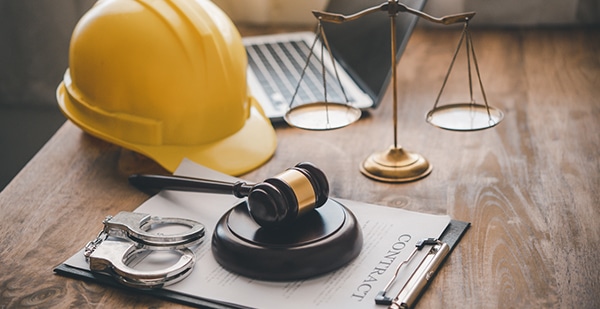 Contact us for a Free Consultation. 
Choose Scot Candell & Associates for expert legal guidance in cannabis, criminal, and business law. Since 1997, we've been your trusted partners in justice, simplifying the legal process to make your experience worry-free. Serving the San Francisco Bay Area and beyond, we provide the high-quality representation you deserve.
Why Choose California Labor Law Advisors?
Let us be your partner in building a compliant and harmonious workplace while providing strong defense when labor law violations are alleged.
We tailor our services to meet your specific business needs, helping you achieve labor law compliance efficiently.
Our compliance training, audits, and policy development are designed to help you stay ahead of potential legal challenges.
We have a history of successfully representing employers in labor law disputes, achieving favorable outcomes.
Schedule a free initial consultation to discuss your case's specifics.
Our team will assess the merits of your case, providing clear insights into your legal options.
We offer transparent fee structures and various payment options to accommodate your needs.
Ready to take control of your labor law compliance and defense strategy? Contact us today to schedule a consultation and discover how we can assist you with your labor law needs.
Frequently Asked Questions
Most frequent questions and answers
What are the minimum wage requirements in California?
As of 2023, the minimum wage in California is $15.00 per hour for employers with 26 or more employees and $14.00 per hour for employers with 25 or fewer employees. Local ordinances may set higher minimum wage rates.
What are the laws regarding overtime pay in California?
California labor law mandates that employees be paid one and a half times their regular rate of pay for any hours worked beyond 8 hours in a workday or 40 hours in a workweek. Double time pay is required for hours worked beyond 12 hours in a workday.
What are the regulations surrounding meal and rest breaks for employees in California?
California labor law requires employers to provide a 30-minute unpaid meal break for every five hours worked and a 10-minute paid rest break for every four hours worked. Failure to provide these breaks may result in penalties for employers.
What are the laws regarding employee classification in California?
California labor law uses a strict standard to determine whether a worker should be classified as an employee or an independent contractor, with the default being the classification of a worker as an employee. Misclassifying employees and independent contractors can result in severe legal consequences for employers.
What are the guidelines for terminating employees in California?
California labor law permits employers to terminate employees at will, but anti-discrimination and anti-retaliation laws must be strictly followed. Employers should also provide proper notice and final wages to employees upon termination.
What are the regulations regarding paid sick leave in California?
California labor law requires employers to provide a minimum of 24 hours or three days of paid sick leave to employees each year. Employees can use this time for their own illness, medical appointments, or the care of a family member.
What are the regulations regarding workplace safety and health in California?
California employers are obligated to provide a safe and healthy work environment for their employees. Compliance with the standards set by the California Occupational Safety and Health Administration (Cal/OSHA) is mandatory.
What are the guidelines for providing employee benefits in California?
California labor law requires employers to provide certain benefits, such as health insurance and retirement plans, depending on the size and nature of the business. Employers must provide health insurance if they have over 50 employees but have to provide a 401 or Cal Savers if they have more than ONE employee.